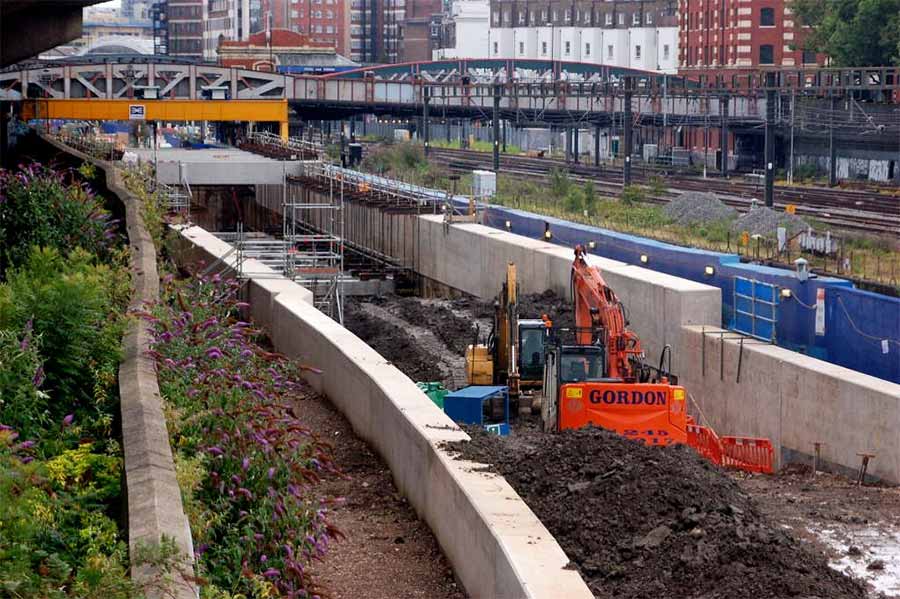 Image: Crossrail Tunnel Royal Oak Portal Construction - Marcus Rowland © Wikimedia Commons under Creative Commons Attribution-Share Alike 3.0 Unported
Crossrail is a new 118 km rail route to cross London from East to West.
It will be an important link for Wales as it will improve the movement of passengers arriving from South Wales.
It will also link up with Heathrow Airport.
It will also join up with the new HS2 (HS = High Speed) rail network.
Estimated cost - £15.9 billion.