In this final article of this edition you will learn to use a new tool called a Bi-polar survey. This type of survey helps us to give a score a value to places or plans to help us to make a decision.
It is called bi-polar because you need to give a score between two poles (or extremes); one is extremely good (positive) and one is extremely bad (negative) here is a sample below. We have used the Future Generations Goals as criteria to judge.
If you were to think a plan was very good you would give it a score of 3. If it were very bad you would give it a score of -3. If it were neither good nor bad then you'd give it a score of 0.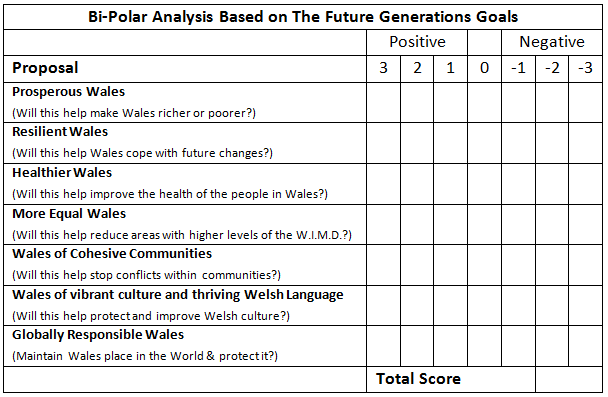 Before you complete the tables remind yourself of the qualities of the proposed route how it avoids housing and the industrial land and low grade farmland it will follow with these still photos from the fly through video.
Junction 23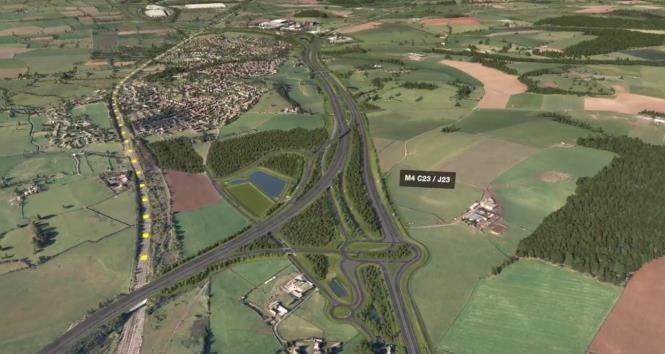 Junction 23A and Magor Brewery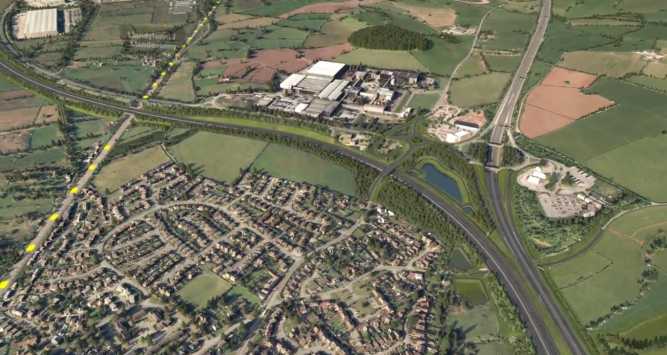 Gwent Europark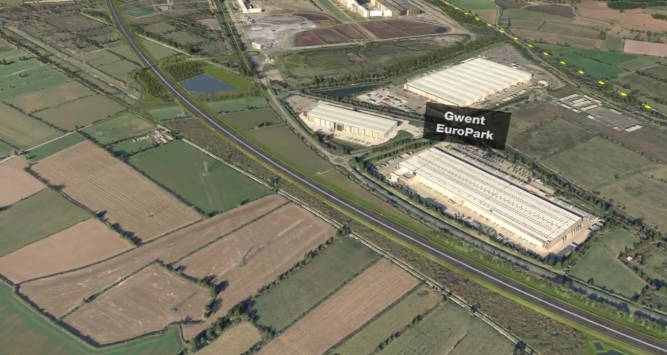 Llanwern Steelworks Site
Glan Llyn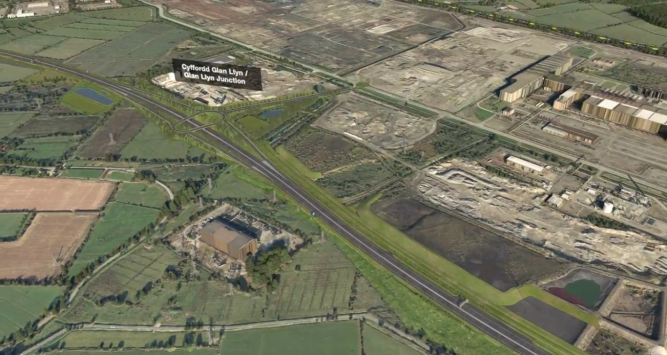 Between Solutia Chemical Works &Liberty Steelworks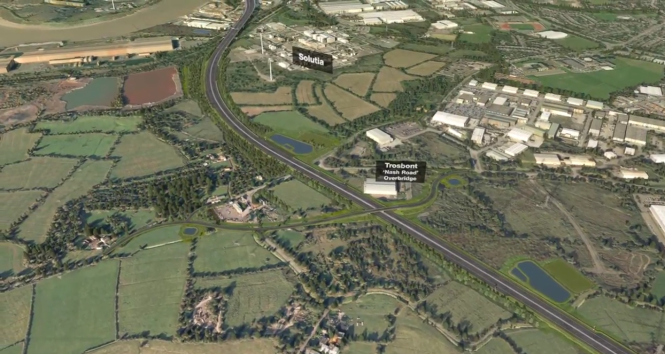 River Usk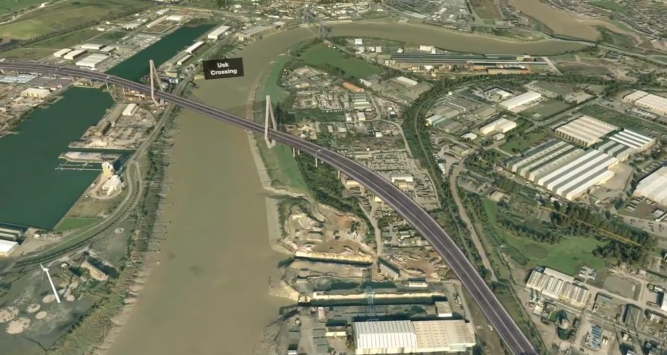 Newport Docks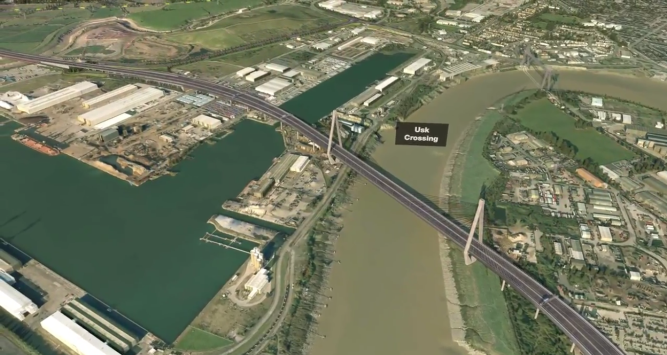 Duffryn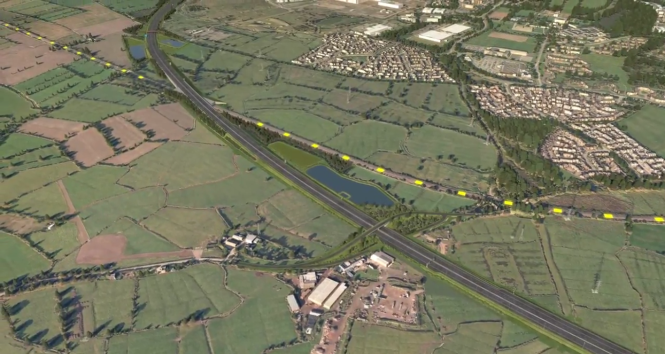 Imperial Park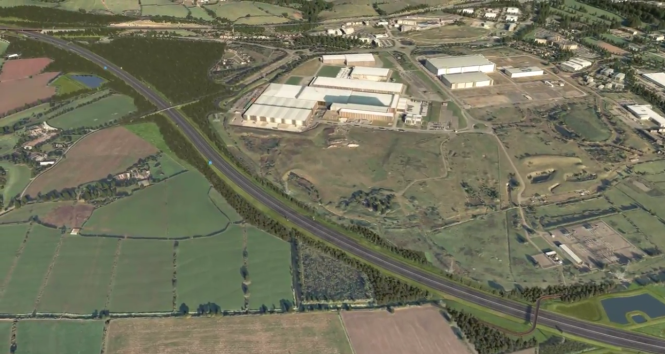 Castleton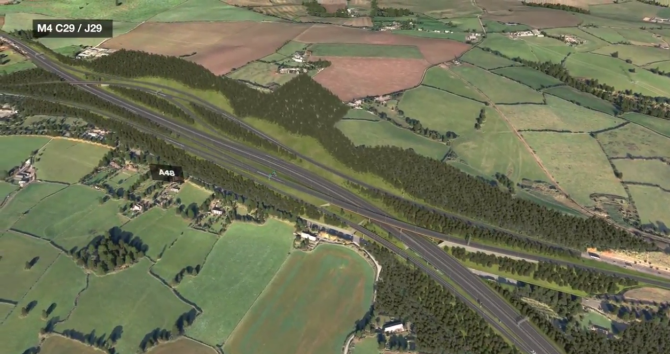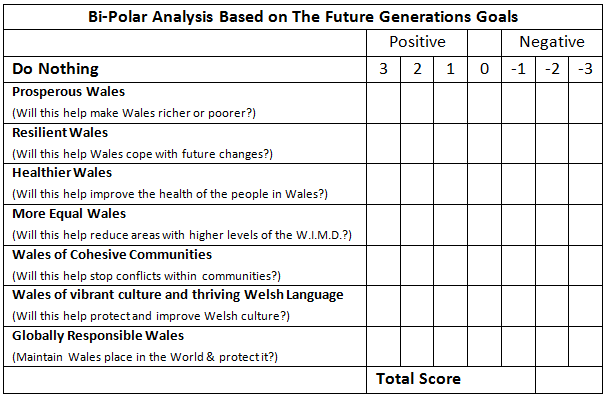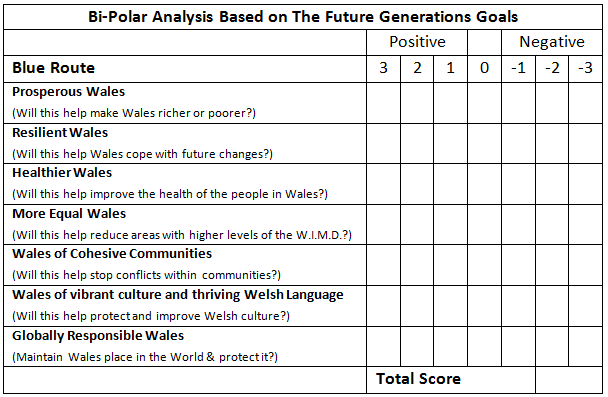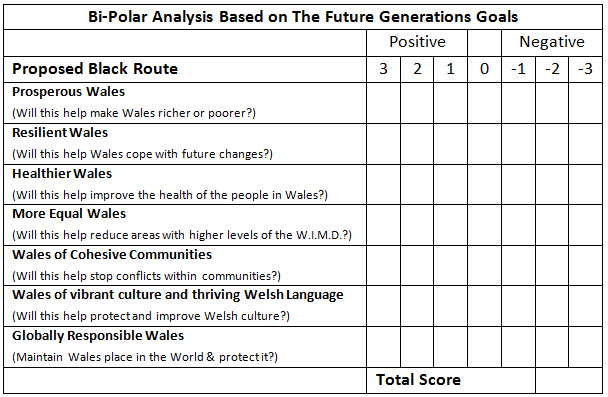 Download Excel - Click below

[Excel document with tables above & graphs for the totals]
Download Bi-Polar PDF - Click below