Curitiba: A sustainable city in the developing world
Often described as the most sustainable city in the world, Curitiba is the state capitol of Paraná in Brazil. Curitiba is largely a result of work by the visionary planner Jaime Lerner.
In the early 1970s, when Brazilian cities were rapidly industrialising, Curitiba accepted only 'non-polluters' and built industrial areas with so much green space that they were initially insulted as being "golf courses" until they filled up with major businesses while competitors in other Latin American cities ran into trouble.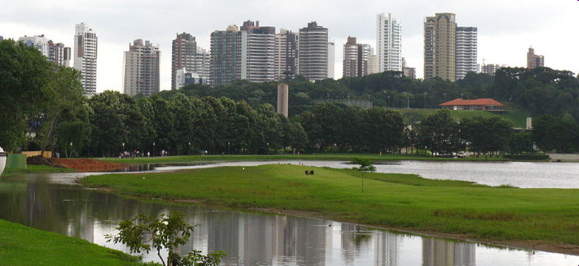 The city's 30-year economic growth rate is 7.1%, higher than the national average of 4.2% , and its per person income is 66% higher than the Brazilian average. Between 1975 and 1995, Curitiba's earnings or domestic product grew by some 75% more than the entire State of Paraná and 48% more than Brazil as a whole. In 1994, tourism generated 4% of the city's net income – around US$ 280 million.
Curitiba has municipal health, education and day care networks, as well as neighbourhood libraries shared by schools and citizens. 'Citizenship Streets' have been developed, where buildings provide essential public services, sports and cultural facilities near to mass transportation terminals (in particular Curitiba's remarkable bus system - see below).
In terms of education and employment, at the city's Open University residents can take courses in subjects such as mechanics, hair styling and environmental protection for a small fee. Policies for job creation and income generation also became part of the city's strategic planning in the 1990s.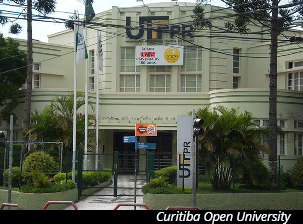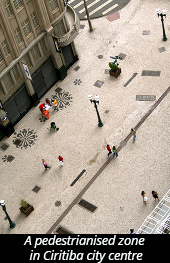 Self-help – building a new kind of city
Since 1990, the Municipal Housing Fund has been providing financial support towards housing for lower income populations. As people from the countryside were pouring into Curitiba, the city's public housing program bought one of the few remaining large plots of land, "Novo Bairro" (New Neighbourhood), as a home for 50,000 families.
While landowners built the houses themselves, each received an hour's consultation with an architect to help them develop their plan (as well as a pair of trees). Current policy is that, as any favela area is cleared, residents move into planned communities and receive training in construction and a small mortgage. In this way they can not only buy the land and materials for the house which they build themselves, but also benefit from improved employment prospects due to their new skills. Unemployed and informal workers from shanty towns are transformed into legitimate home owners in purpose built communities with greatly enhanced prospects of formal sector employment.
Curitiba's transport system
Curitiba has a carefully planned transportation system, which includes lanes on major streets devoted to a bus rapid transit system. The buses are long, split into three sections (bi-articulated), and stop at designated elevated tubes, complete with disabled access. There is only one price no matter how far you travel and you pay at the bus stop.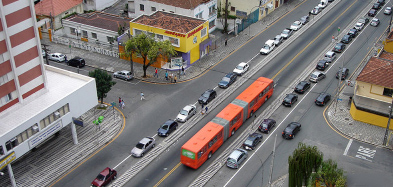 The system, used by 85% of Curitiba's population, is the source of inspiration for:
TransMilenio in Bogotá, Colombia

Metrovia in Guayaquil, Ecuador

Transmetro in Guatemala City, Guatemala

The Orange Line in Los Angeles, U.S.A.
It is also the inspiration for future transportation systems in Panama City, Cebu City in Philippines, Kuala Lumpur in Malaysia and, most recently, Lagos in Nigeria.
Jaime Lerner – Curitiba's architect
By the 1960s, Curitiba's population had ballooned to 430,000. Architect Jaime Lerner, who later became mayor, led a team that suggested the following ideas:
Strict controls on urban sprawl

Reduction of traffic in the downtown area

Preservation of Curitiba's Historic Sector

A convenient and affordable public transit system
He achieved these through pedestrianisation of much of the Central Business District of the city.
This plan, known as the Curitiba Master Plan, was adopted in 1968. Lerner closed main roads to vehicles if they had very high pedestrian traffic. The plan had a new road design to minimise traffic - the Trinary Road System. This system uses two one-way streets moving in opposite directions which lie on either side of a two-lane road where the express buses have their exclusive lane.
Curitiba's Rapid Transit System
Five of these trinary roads form a star that converges on the city centre. The bus rapid transport system carries more than 2 million passengers per day. There are more car owners per capita in Curitiba than anywhere else in Brazil and the population has doubled since 1974, yet auto traffic has declined by 30%, and atmospheric pollution is the lowest in Brazil.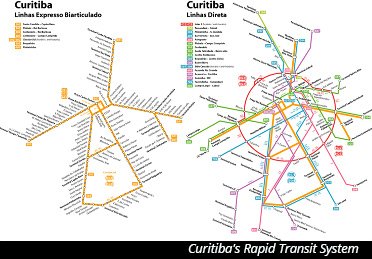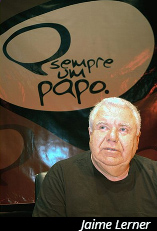 The city has also paid careful attention to preserving and caring for its green areas and is referred to as the ecological capital of Brazil, with a network of 28 parks and wooded areas. In 1970, there was less than 1 square meter of green space per person; now there are 52 square meters for each person.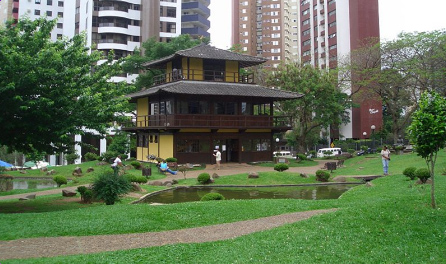 Residents planted 1.5 million trees along city streets and builders get tax breaks if their projects include green space. Flood waters diverted into new lakes in parks solved the problem of dangerous flooding while also protecting valley floors and riverbanks, acting as a barrier to illegal occupation and providing attractive, recreational value to the thousands of people who use city parks. Grass cutting in the parks has changed to sheep grazing which further utilises a valuable resource in a sustainable way.
A rubbish idea!
The 'green exchange" employment program focuses on social inclusion, benefiting both those in need and the environment. Low-income families living in shanty towns which cannot be reached by bin lorries bring their trash bags to neighbourhood centres where they exchange them for bus tickets and food. This means less city litter and less disease, less garbage dumped in sensitive areas such as rivers and a better life for the undernourished poor.
Under the 'rubbish that's not rubbish' program ('O Lixo que Não é Lixo'), 70% of the city's waste is recycled by its residents. Once a week, a truck collects paper, cardboard, metal, plastic and glass that has been sorted in the city's homes. The city's paper recycling alone saves the equivalent of 1,200 trees a day. As well as the enormous environmental benefits, money raised from selling materials goes into social programs, and the city employs the homeless and recovering alcoholics in its garbage separation plant.
Pupil Activity
Read carefully through this article.
Use a GIS such as Google Earth to get photographs to compare how you think Curitiba is different to Rio.
Put your ideas into a poster or PowerPoint presentation and share them with the class.